SC&C was established in 1992 in Prague as a small consulting firm providing special services regarding statistical analyses and methodology
SC&C was involved in changes in Czech society after 1989, participated in research projects (public opinion research, international sociological surveys) and provided first market analyses (brand awareness, satisfaction studies etc.)
More than 25 years since SC&C has:
-Diverse team of experts covering sociology, demography, cultural studies and political science
-Interviewers in the field
-CATI studio with experienced operators (15 stations)
-Online panel with more than 20 000 respondents
-Facility for Focus groups in Prague city center
Our aim is to provide our clients with the highest quality customized research services and with results that constitute a fundamental resource for operative and strategic decision-making.
Our Mission
Our primary aim is to ask good questions to the right people. We enjoy analyzing the opinions, needs, and wishes of the target population as well as probing and searching what is behind these opinions, needs and wishes.
We are used to designing the appropriate tools and choose the most effective methods.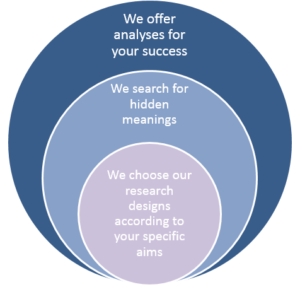 We know that usefulness of all research is not measured by the number of complicated computations but by the relevance of gained information.
We offer complex solutions
We take into account available sources (data, reports, materials) already on disposal, eg. population parameters, opinion surveys, micro-census
We suggest research design based on available data and research aims
Analyses and recommendations are based on high-quality data and analytical skills

We take statistical grounding seriously, still take into account fast changes
Modern technologies have huge impact on our communication and decision-making process
Brand positioning is more important than ever as well as appropriate communication and marketing mix
We deliver high-quality data based both on representativity and cost-effectiveness
We adjust the research design to specific needs
Willingness to participate in research increases with flexibility of design
Good mix of design enables both representativity and cost-effectiveness

 

Value of quantitative survey
Quantitative surveys are based on standardized survey instruments
                  o Enable to generalize
                  o Are standardized and survey replicable
Success is based on general intelligibility of all questions and correct performance of all steps  
Value of in-depth interviews and focus groups
Answers are not limited by standardized formulations and categorization
                o reveal subjective perceptions and hidden motivations (eg expectation versus reality)
                o show the importance of individual aspects of the product or service for the respondent
                o set out complex relationships
                o explain where to target quantitative research, eg identify dimensions and individual items that are
                   secondarily quantified by research
                o provide context and insight for quantitative analyses
We offer combination of approaches
Combination of qualitative and quantitative approach brings complex information and provides flexibility
5 serious risks of online research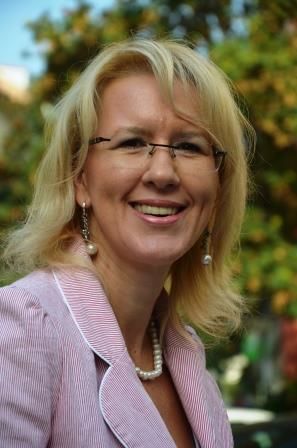 Jana Hamanova
Director of research
tel.: +420 222 511 221, E-mail: jhamanova@scac.cz